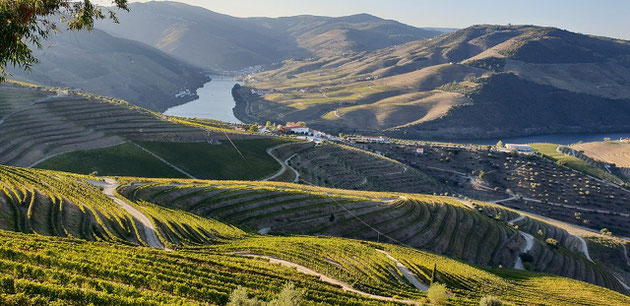 The Portuguese Golden Visa Program for residence by investment is considered one of the best in the world. For the third consecutive year, Portugal was announced as the country with the largest investment program on the entire planet. The Portugal Golden Visa Program has several investment options, as we explain on our website. The most economic option is the 280k Euros investment in the rehabilitation of real estate in low-density areas. 
Investors can choose one real estate in Portugal in need of rehabilitation and restoration. In this case, the minimum requirement is 350,000 EUR . The property must has more than 30 years old or be located in a designated urban rehabilitation area.  If the property is in a "low-density-area", the minimum investment required is reduced to 280,000 EUR .
The 280,000 EUR option to get the Portuguese Golden Visa is only available in low-density areas. These areas are designated according to the region's population. If the area has less than 100 inhabitants per 1000 square meters, it is considered a less densely populated area. Another criterion is the gross domestic product per capita, which qualifies a region as an area of lower density if it is below 75% of the average GDP.
Investing in low-density areas makes a lot of sense and is an excellent alternatives to ther real estate routes or funds:
Lisbon or Porto are very popular among investors despide the high prices and are considered excellent investments areas. However Portugal is a prime destination for tourism with around 26 million tourists per year. Most of the tourism takes place outside of Lisbon or Porto with even longer stays. The main purpose of this price reduction is to attract investors to less popular areas in the first place, and these locations are by no means undesirable.
 Source: INE (Portuguese National Institute of Statistics) reports 2018/2019
The 280k option is very attractive because of the low investment in relation to the excellent rental returns. And the 280k is also a much more accessible amount than the investments of 500k. Also  in a low-density-area an investor is likely to find much bigger and better properties with 2-3 unit to rent out to tourists. One unit can make around 12.000 EUR per year which makes the business case with several units quite attractive
As the required capital to invest in these areas is low, the investors have more freedom regarding their business investments. Away from the crowds, these low density areas of Portugal are great for new beginnings. The cities in the interior of Portugal are becoming increasingly popular with students and as the young population grows in these cities, the need and the opportunity to serve them intensify. New investors can easily take advantage of this demand. 
Tourism in Portugal has grown every year and it seems that people have really discovered Portugal and have warned friends they must be in a little corner of paradise.
With beautiful beaches, mountain regions, ski resorts, many green areas, tourism has stood out as an important sector in the Portuguese economy.
The tourists who most visit Portugal are Spanish, British, and French. Visitors with high purchasing power, older age, willing to spend money to have an unforgettable vacation.
Local accommodation in Portugal has been growing every year. Options like Airbnb have been the focus of investment for many Portuguese and foreigners who bought a property in Portugal.
With the increase in tourism in Portugal, the sector's numbers have grown considerably, representing 8.7% of Portugal's GDP. The properties registered in the National Register of Local Accommodation (RNAL), which are managed by the Portugal Tourism agency (Turismo de Portugal) are surprising. Currently, in 2020 there are 109,627 local accommodations in Portugal. 
The numbers represent 252,320 rooms, 425,351 beds, and 10,451 bunk beds. 66,087 property owners in Portugal, according to RNAL.
Local accommodation broke all records in Portugal in 2019, the sector grew five times more than hotels. According to INE (National Institute of Statistics) of Portugal, the number of overnight stays in local accommodation grew by 15% in 2019, while in hotels the increase was 3.1%.
The value earned by local property owners (such as Airbnb) was € 377 million in 2019, an increase of 20.6% in the year. ALEP (Association of Local Accommodation in Portugal) stated that tourism in Portugal could not have grown so much in recent years had it not been for the beds of local accommodations. After all, there would be no capacity for hotels in Portugal to receive 26 million tourists in just one year.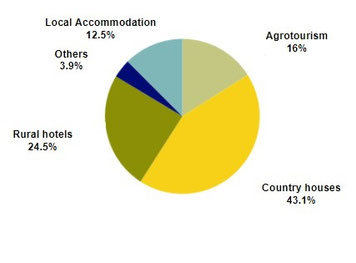 Many regions such as Alentejo, Douro Valley, and Peneda Gerês are popular with tourists and offer great investment prices.  Local accommodation represents, at the moment, 48.2% of the total touristic accommodations and is still in need of more and new options. Rural tourism represents 83.6% of it and is still increasing according to INE (National Institute of Statistics).
When investing in the interior regions of the 280K Golden Visa program, we believe that some of the most profitable routes to create new businesses may be within inland areas such as Alentejo, Douro Valley, and Gerês. These areas offer a greater opportunity to work in hospitality, outdoor tourism (such as walking cycling, hiking, mountain biking, rafting) or cultural and religious tourism. 
Rural, natural and religious tourism are not the only possible business. Portugal's countryside is full of opportunities in agriculture, commerce and more. The more people are attracted the more structure is needed in all service businesses. While prices/m2 has increased by 15% in urban areas during the last year, it has increased by 10% in the interior areas. In Lisbon, Porto, and Algarve a square meter can cost 1.606 €/m2 on average, but in low-density areas such as the north and Alentejo the average costs is 603 €/m2.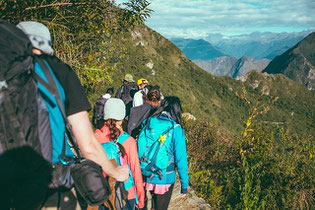 Just 100 km from Grande Porto, a region where Nature is astonishing, between rest and adventure, various activities take place like walks, team building, canoeing and more. Gerês is one of the preferred regions of tourists due to its dense and wonderful Peneda Gerês National Park. This amazing place allows locals and tourists great tranquility and privacy.  The famous waterfalls take people to paradisiacal places protected from the human hand.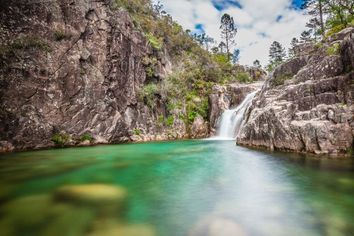 The lack of modernization in some villages and places is somehow liberating. Allows one of the best historical experiences with historic buildings made of typically regional materials such as granite. Its rocky mountains lead to altitudes from where you can see the valleys and rivers. Such a great experience of freedom out of the daily life of the city. The romantic, liberating and adventurous place are perfect for all ages due to its extensive and vast set of opportunities. The Gerês hot springs are also very popular to try to treat health problems. Their thermal waters are perfect for relaxation at a medicinal level.
In Peneda Gerês, houses are normally big, with good sun exposure, granite-clad walls, rustic architecture. Usually it has swimming pool, fireplace, garden, are detached with good privacy, and with 280K is possible to find over 160m2 properties in good condition. Most of the porperties can be spilt up in several units. Small units are excellent for renting as most clients are couples that spent most of their time in the nature.
---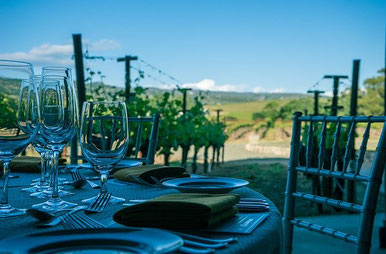 Classified as a World Heritage Site by UNESCO, the Douro Region in the Centro-North of the country is one of the most acclaimed areas in the world due to the grandiose and beautiful valleys. It complements one of the most extensive rivers in Portugal. It's up-stream is in Spain and flows into the immense North Atlantic Ocean in Porto. From the wine tasting of the immense vineyards that can be seen along the river to the breathtaking landscapes.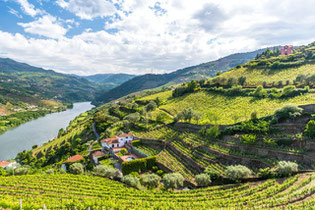 The Douro Region is very popular for its historic sites and typically northern properties that allow you to observe the natural beauty. Several cities and villages along with the Douro Region which, despite the increase in tourism, remain intact and faithful to ancient times where it is possible to travel back in time. Is possible to travel along to Douro River by train or countless cruises that can be taken to a breathtaking viewpoints, mystical churches and many stories to explore. Tours in the Douro region includes high-quality gastronomy, wine, and nature lovers. Tranquility and peace are heard along the route.
In most regions of Douro Valley, houses usually have a Vintage architecture, great views, good sun exposure. Usually have  garden, fireplace, and are often located in quiet areas. The 280K investment would be more than enough for 120m2 houses in need of some renovation.
The Douro valley is visited mainly by couples and groups with higher economic and intellectual background. Besides the famous wine tastings tourists look for hiking and water sports activities.
---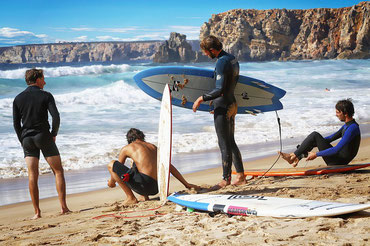 Limited by the sea and the mountains in the superb Alentejo, is the region of Aljezur. Known for its cliffs and hills that allow you to find peace and tranquility with stunning views in idyllic locations. The sound of the sea hitting the rocks is much sought after by travelers. They pass by looking at horizon which is complemented by the breeze and the smell of the sea with the flowers that traverse the region.
Aljezur is located in the "Parque Natural do Sudoeste Alentejano e Costa Vicentina", being an agricultural village bordering the river Aljezur. In Portugal, gastronomy prevails in all regions of the country. Known for its sweet potato, is one of the best gastronomic festivals in the Algarve. In Aljezur we can find many places that are dedicated to traditional activities such as surfing, fishing, cattle treatment, but also many tourists who seek the pleasure of gastronomy, the Algarve temperature, and natural beauty. Sought by sea, sun and beach lovers, activities for all ages are possible.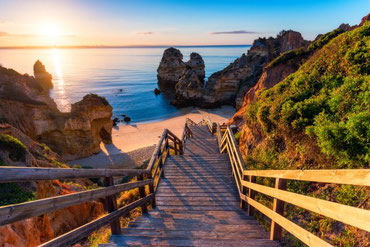 In Aljezur like in the most of the Alentejo region houses have a typical local architecture. The perfect investment in this areas is a sigle house with garden fro touristic renting. Usually houses have only a ground floor, not high, adobo-coated walls which is very good for thermal isolation. In general houses are big, with very good sun exposure, garden, fireplace, Alentejano style wood-oven, and 280K would be enough for a 160m2 property in need of some renovation. 
The typical clients in these areas are families from Europe or young couple that would like to appreciate the water sport opportunities.
---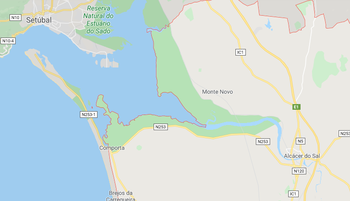 South of Lisbon is located one of the main growth markets for real estate in Portugal. The region is called Comporta and is the investment target for many international buyers. Is is famous for its fantastic beach and nature landscape. Land for construction is limited and the region borders the peninsula Tróia which is an elite vacation spot.
Prices for a normal isolated house can easily reach 1.000.000 Euros and more in Comporta. The Comporta region is part of a county that is called "Alcácer do Sal". The main city of the county has the same name. The city is located 20 minutes from the Comporta beaches and directly at a beautiful riverside. The "Alcácer do Sal" region is still considered low-density and will in 2021 also profit from the rapid price development in Comporta. It is a fantastic holiday region and close to cities like Lisbon and Setúbal. That is why it makes a lot of sense to invest in the Alcácer do Sal.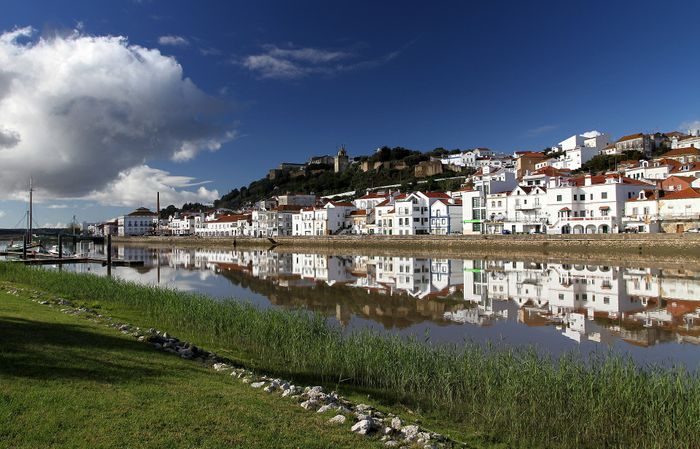 ---
The interior of Portugal is where Portuguese people keep their traditions alive, preserving almost untouched villages and towns and where the country's great production of food, Portuguese wines, and olive oil take place.
The Alentejo region is an important rural tourism hub in Portugal and it is no less. The Alentejo wineries are famous all over the world and export their wines abroad.
With many award-winning wines, the farms are an attraction for tourists that visit Portugal.
Portugal is a country with many farms and with local production of cheeses, salami, sausages and lots of cold cuts. The production of food, such as fruits and vegetables also comes from the interior of the country.
In Évora, in the Alentejo, it is a historic city, with a preserved Roman temple and still with plenty of space and opportunities to grow.
In addition to Paredes de Coura, a Portuguese town of low population density in the north of the country, with a famous summer festival (Vodafone Paredes De Coura).
The Alentejo is one of the warmest regions in Portugal and has great opportunities for rural tourism, with beautiful scenery and charming typical architecture.
Alto Douro is the region of vineyards and the production of Porto wine. The Alto Douro Wine Region is considered a World Heritage Site by UNESCO and one of the hidden treasure is Vila Nova de Foz Côa. With eight viewpoints to Douro River, it is a relic of rural tourism in Portugal.
Another incredible low-density place in Portugal is Ferreira do Zêzere, in the Center region, in the province of Ribatejo, with stunning landscapes and the charming village of Dornes (Vila de Dornes) that enchants visitors looking for remote places to do rural tourism and an important historic place for the Templars.
There are investment opportunities in cities like Covilhã, in Serra da Estrela, a region with snow, and a ski resort in winter.
In addition, in the  southern region Algarve there are still many cities and towns to be explored. There are opportunities to invest in vacation rental properties (short term) like Airbnb, or even as a family holiday home.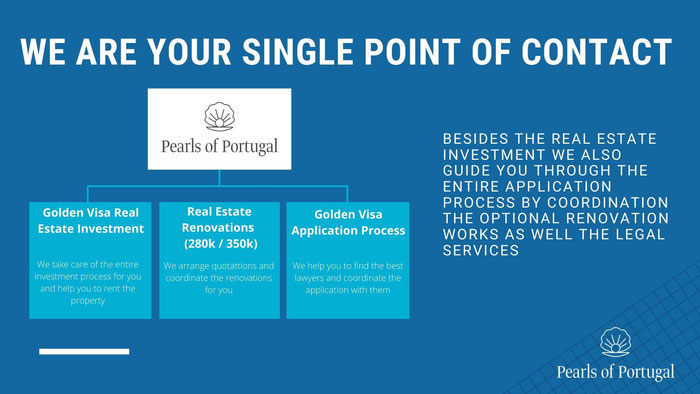 ---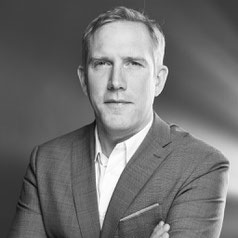 Are you interested in working with us? We are happy to help. Send us a message at:
info@pearlsofportugal.de or use the form. We will contact you without obligation via call, email or whatsapp. Please also check your spam folder, as some emails will accidentally land there.
You can also contact us under the Mobile number in Portugal: 00351-91414153  directly or via Whatsapp
Despite the great care, we take over no responsibility for the topicality, correctness, completeness.